Company History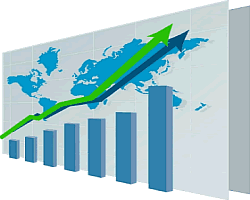 Founded in 2007, Golden Guru initially provided engineering and technology consulting services. GG worked with start-up, growing, and well-established companies who were struggling to achieve their goals for technological stability, performance, scalability, and security.
GG observed a gap between the needs of the business and the ability of an internal engineering department to consistently deliver successful solutions. Some start-up companies could not afford to hire and install their own engineering department. Others sought to avoid the hassle associated with maintaining their technology. Some well-established companies could not afford to divert the focus of their existing technology department to long-term research and developments projects the general business divisions considered crucial.
GG saw an opportunity. Supported by decades of experience in the industry, GG evolved into a fully-functional, self-contained engineering department and think-tank to which client companies could outsource technology needs. Now clients could address the gap between business needs and the technological practicalities that hindered a solution. GG could provide service at an efficient, cost-effective premium. Clients could "fire and forget" their projects, eliminating the gap that had been confounding clients.