Ethics and Clientele Relations
Golden Guru approaches client relations with three goals: demonstrate flawless ethics, provide pristine code, and strive for complete client satisfaction. Similarly, by practicing integrity, openness, and honesty, GG has developed a reputation as one of the best and most trusted companies in its class with whom to do business.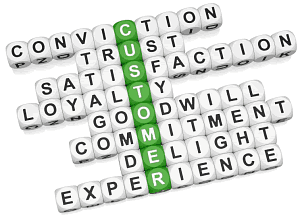 While many companies may claim ethical business practices form the foundation of their operations, few companies are prepared or willing to take that claim to its logical end. Golden Guru's commitment to integrity, however, fully determines its client relations and internal business decisions. If conflicts arise between ethics and other concerns such as profits or business longevity, GG will always choose the path of integrity, honor, and ethics.
To this end, if an action not in conflict with integrity, honor, and ethics nonetheless fails to benefit the client in some tangible way (directly or indirectly), it will not be performed. All mistakes or oversights will be admitted immediately and corrected where possible. Punctuality, a positive attitude, and attention to detail are the traits clients notice first in GG staff.
GG believes that if its actions are always ethical and in the best interests of its clients, even if at its own short-term loss, GG will benefit in the long-term through the trust and continued business of its clients. While GG can boast the talent and experience of its staff, it is GG's ethics that untilmately guarantees long-term business relationships with its clients.